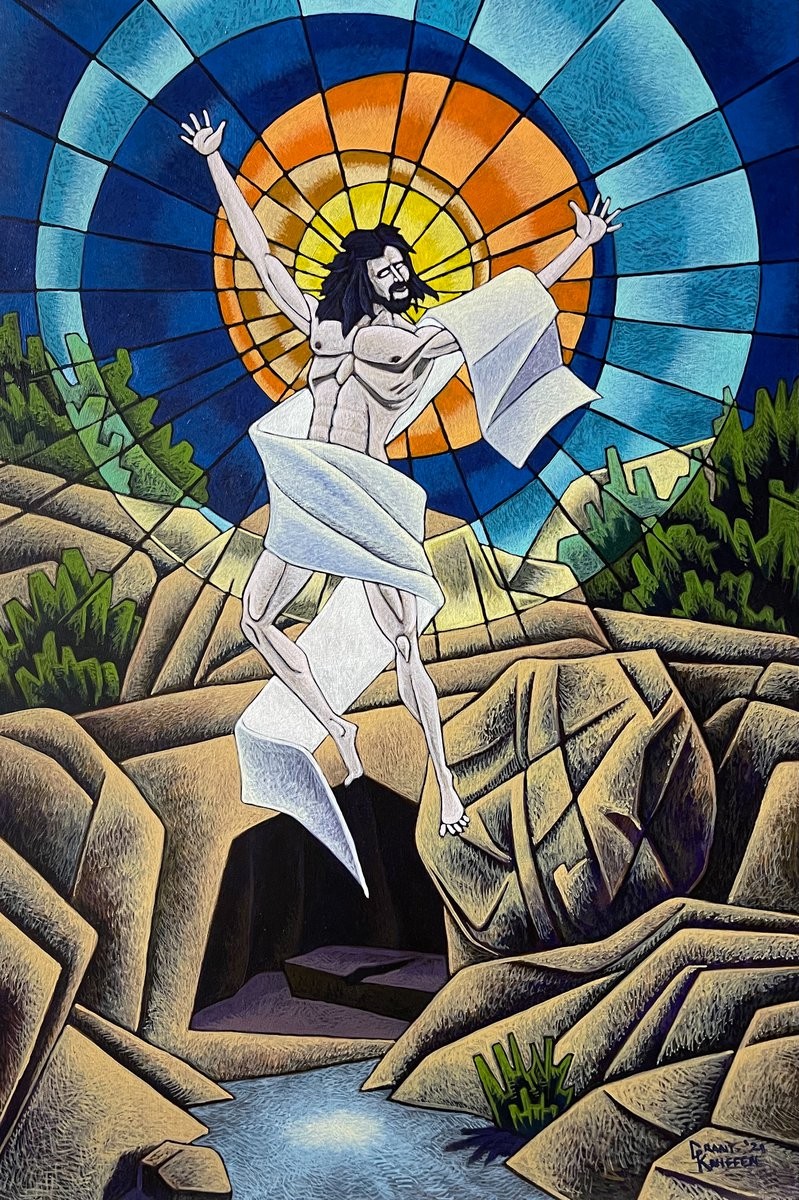 Set Free!
---
Description

Perhaps in this time of great distress we need to know that there is hope. In this composition, I am wanting to capture the extreme joy that Jesus must have felt when he was "set free" at the resurrection. Jesus has conquered death! Those who trust in Him have that same hope! As Paul wrote in 1 Corinthians 15:55-57

55 "Where, O death, is your victory?

Where, O death, is your sting?"

56 The sting of death is sin, and the power of sin is the law. 57 But thanks be to God! He gives us the victory through our Lord Jesus Christ.

I tried to capture Christ's joy through a more animated style using abrupt changes in line contour, as well as value and color contrast. I did not set out to create the "stained glass" look, but it clearly has that feel to it. I depicted Jesus as the source of light that illuminates everything else. The power of God and his Spirit. I tried to imagine how Moses may have looked coming down from the mountain after meeting with God and receiving the Ten Commandments. The Scriptures say he was so radiant, having been in the presence of God, that the people were afraid, so he had to cover his face. This same energy of God and his Spirit raised Christ from the tomb.